Apologies – Submit Function has been broken for ages :(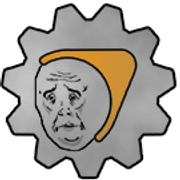 Broken Submit Function 🙁
Firstly let me explain what happened. The Websites "Submit!" (under Resources) feature uses GMails Smtp feature to send your messages onto me. I moved my hosting from Ireland to South Africa in the last 6 months. One of GMails main features is its account protection and authenication.

It completely slipped my mind but i was supposed to authenticate the new server as a trusted location. This means that I didnt recieve any messages, mods or tutorials that were sent onto me using that feature. I am very sorry for this.

I humbly ask that if you did send on a message through "Submit!" that you send it again or send it directly to sourcemodding@gmail.com. The "Submit!" function is however working again so please do use it :).
Tags: broken, sorry, sourcemodding, submit
Trackback from your site.