Sourcemodding is a non-profit community driven effort that attempts to preserve the modding and historical legacy the greatest engines the games industry has ever seen, as well as their creators Valve. Sourcemodding will also provide tutorials, documents, tools, links, answers, support and useful information on how to use the SDK's of the engines. Imagine Sourcemodding as a giant Index of content that already exists/existed all brought together in one easy to navigate platform.

The Goldsrc engine, which is a highly modified version of the Quake engine, brought an SDK to the table which opened up a whole new avenue for enthusiasts, fans and professionals alike to create custom content to disperse to the masses. Through GoldSrc, Valve created entertaining experiences that connected nations,
Games such as:
The engine is often times shrugged off as being old and fragile but with truly exceptional community modifications such as Cry of Fear, Sven co-op and Earth's Special Forces the engine proves it can stay relevant among the huge list of engines available today. The Half-life SDK is freely available today to download from Valve's Github repository.

The Source engine set the bar to an all new high when it was eventually brought into the public domain when released with accompanying games:
The engine has undergone many changes since its initial release and is highly modular proving that it can be used for a wide range of genres from first person, third person and even MOBA style games, examples include Alien Swarm, Lambda wars and the ever popular Dota 2.

Source 2 is the current iteration of the Engine Series bringing with it high hopes to tackle the insurgency of Competitive tools flooding the Market.

The following titles use Source 2:
This iteration of the engine features Vulkan API, Physically based Renderer, support for multiple platforms and a rebuilt suite of authoring tools.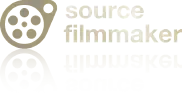 The Source Filmmaker is a free tool provided by Valve which makes creating trailers and animated shorts considerably easier than ever before.

Animate, record, edit and tweak to your hearts content through the WYSIWYG editor built directly into both the Source Engine and Source 2 Engine.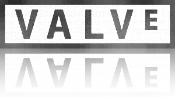 Valve, Pioneers, Developers, Gamers and just an all-round good Company. They have made a few mistakes but have always made up for them tenfold. They are admired and cherished by millions. One of the most sought after companies to be employed by. Its truly hard to find a bad thing to say about Valve, They help the community and constantly push the borders on all fronts.

If Valve, Steam, and their games didn't exist it is difficult to imagine where the industry would be by now, It certainly wouldn't be as advanced. So i thank you Gabe & co for all you have brought to us
Thank you!
I want to thank the Valve community for being so generous with their knowledge of these engines and the creation of countless Tools and resourceful Community Websites to aid in content creation and general modding.
If you think I can improve on anything or have an issue with something I have posted please send me an email. As the project is run by me solely some information may seep through the cracks or a mistake may be made, again please drop me an email with your input and I will be happy to help 🙂
Thank you for visiting Sourcemodding
Happy Modding
Cathal McNally