P4VS
Perforce Visual Studio Plugin (Note: this will not work with Express versions of Visual Studio)

If you have Visual Studio installed you simply have to double click on the .VSIX to install the plugin.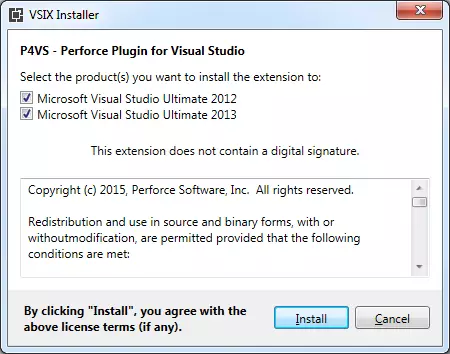 The purpose of the plugin is to streamline the process of checking in and out files without having to open up the Perforce GUI. I would suggest getting familiar with the Perforce GUI and its terminology before jumping into the deep end with the plugin.

Start-up Visual Studio and open Tools -> Options.

Now if the plugin installed correctly you will see an option for P4VS under source control. Select this.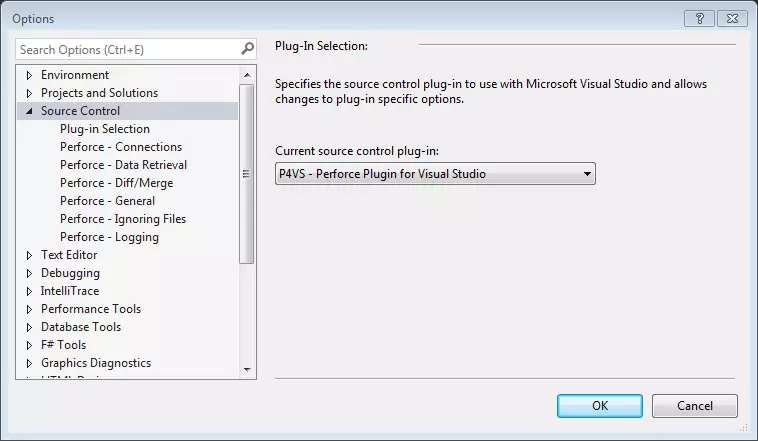 Further options will crop up under source control specifically for Perforce. The only one you need to worry about is connections. Make sure under connections "Show the Perforce Connection dialog" is selected.

Now under File Select -> Open Connection to a Perforce depot.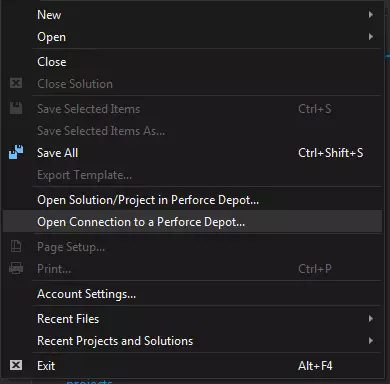 Enter the details you need to make a connection to Perforce: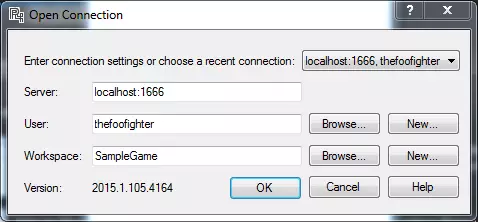 Now you can open the project through File -> Open Solution/Project in Perforce Depot. Select your Visual Studio solution from its directory.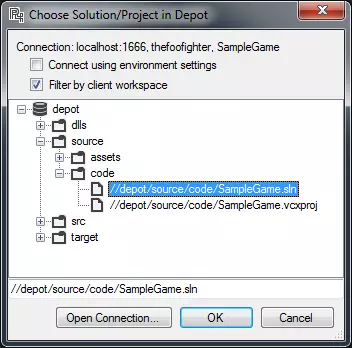 If your solution was checked into Perforce you will probably see something along the lines of this dialog asking you to checkout the readonly files for editing. It is similar to the P4V dialog. Be sure to check the file out if you want to edit it.




If you add a new file in Visual Studio, Perforce will also ask you if you want to add it for version control.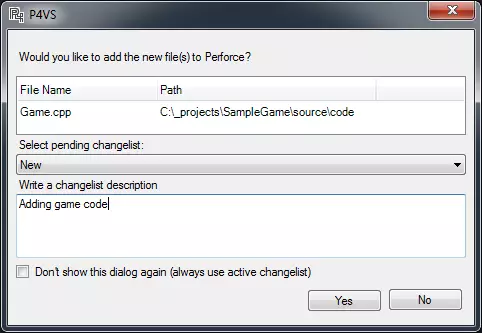 In the solution explorer you should see something similar for your own project.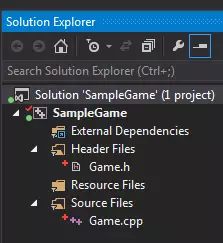 A helpful toolbar comes packaged with the plugin. You can enable it through View -> Toolbars -> P4VS. This provides useful buttons that are much the same as what the Perforce GUI provides.





You can right click on code and check it out, you will notice that it will be added to a changelist inside the Perforce GUI.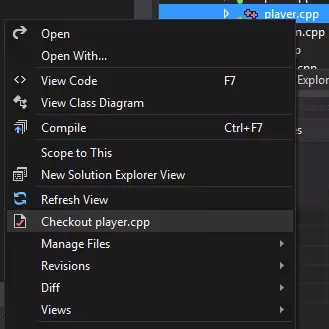 There is a useful context menu for Perforce when you right click on files that either are versioned or can be versioned.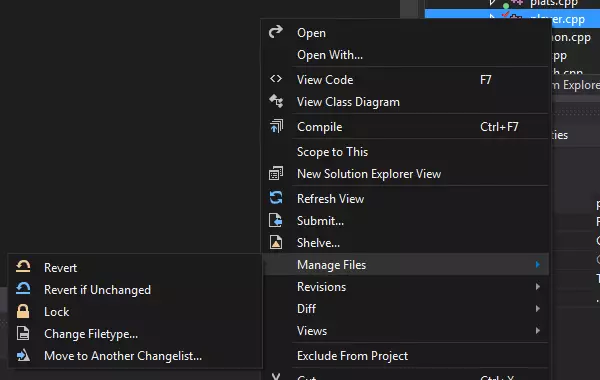 P4D on Ubuntu 12.04:
Perforce ideally should be setup on a completely different machine to the one you are developing for reasons that don't really need explaining. This setup comes in very useful if you need to share your perforce depot with team members who are offsite and often in other countries to develop through.

I make some assumptions:
You do indeed have a server
Ubuntu 12.04 is the headless operating system we will be working from (should work any recent Debian)
You are comfortable inside a headless server installation
You have Putty (or equivalent installed) or direct access to the terminal
Open Putty and login to your server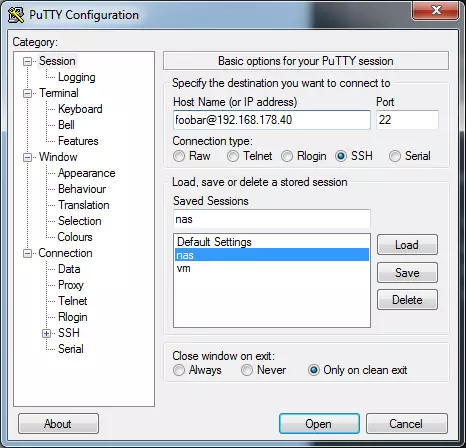 In case you are not already (or don't have the privileges) make yourself root with:
sudo -i
And enter your password… We will need to get the latest P4D for Linux, check what build of Linux you are using so as to download the correct one. Try this to figure that out.
uname -i
If the command responds with i386 in the result you are on a 32bit machine
Else it should contain x86_64 for a 64bit OS

Lets change directory to where we will want to download and run Perforce.
cd /usr/local/bin/
Back on your client machine in your browser navigate to…
http://www.perforce.com/downloads/helix
Look for P4D and download the right version for your setup.





Depending on the internet browser you are using you should be able to decipher the link from the downloads Tab, Once you find it copy it to the clipboard. In Chrome it is here:





Back in putty type…
wget
and then either right click or use SHIFT-INSERT to paste the copied link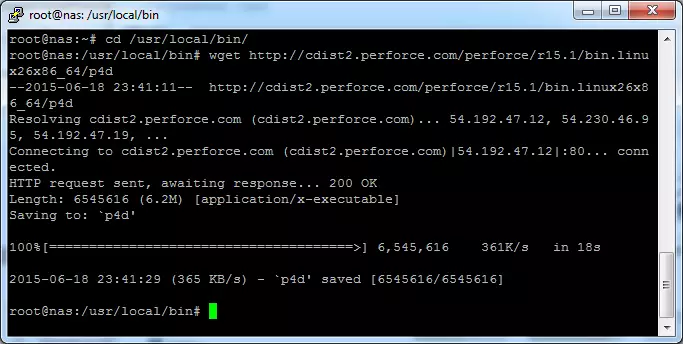 Now lets make the downloaded file executable.
chmod +x p4d
Its important that we create a directory where Perforce will save the server files and depot.
This will vary from machine to machine.
In my case I have a special location called storage so I will create a dev directory there.





Now lets start Perforce with some flags for a basic server setup.


-d starts Perforce as a daemon
-p sets the port
-r sets the root location you want to save your files to
p4d -d -p 1666 -r /storage/dev/



It would be a good idea to add p4d to the startup items for your server.

Now you should be able to connect to the server using the servers IP address and port 1666 through P4V on your client machines.